Personal Attention, Professional Competence, And The Highest Ethical Standards.
About
Us
Through more than 25 years in practice on the Delmarva Peninsula and on the Eastern Shore of Maryland, we have handled numerous complex injury cases involving serious and catastrophic injuries. Many of our clients have suffered traumatic brain injuries, spinal cord injuries, burn injuries and other life-altering injuries. Some have lost loved ones in serious car and truck accidents or through medical malpractice.
For these and all of our clients, we take time to listen and understand their most urgent concerns — and take steps to address those troubling issues right away as we are able. Meanwhile, we apply our knowledge and experience to develop strong claims to present to claims adjusters and other responsible parties.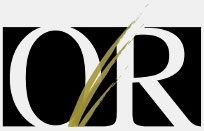 Our
Community
Our attorneys believe in community involvement and professional leadership. Through our many community and professional activities, we seek to enhance the well-being of many. We aim to help our many neighbors, one at a time.
Honors And
Awards