Personal Attention, Professional Competence, And The Highest Ethical Standards.
Salisbury Personal Injury
Attorneys
Through more than 25 years in practice on the Delmarva Peninsula and on the Eastern Shore of Maryland, we have handled numerous complex injury cases involving serious and catastrophic injuries. Many of our clients have suffered traumatic
brain injuries
, 
spinal cord injuries
, burn injuries and other life-altering injuries. Some have lost loved ones in serious
car
and
truck
accidents or through 
medical malpractice.
For these and all of our clients, we take time to listen and understand their most urgent concerns — and take steps to address those troubling issues right away as we are able. Meanwhile, we apply our knowledge and experience to develop strong claims to present to claims adjusters and other responsible parties.
Practice
Areas
There could be any number of reasons you are currently searching for a personal injury attorney and any number of attorneys in the Delmarva Peninsula area to choose, so we appreciate you spending time researching Otway Russo.
Maybe this is the first time you've considered calling an injury attorney. You could be experiencing pain and suffering while also dealing with mounting medical bills and time off work.
This is going to sound cliche but it is true. You should seriously consider talking to a personal injury attorney if you were injured due to the negligence of others. Insurance companies are in the business of making money and they will do all they can to avoid paying a settlement to you. It's sad but true. Insurance companies will use various tactics and even stall to avoid paying you what you deserve.
At The Law Offices of Otway Russo, P.C., our attorneys focus on personal injury cases related to auto, motorcycle, truck and pedestrian accidents, premises liability, wrongful death, slip and fall, and medical malpractice. Click below to learn more about how we can help you get your life back together.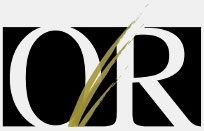 Our
Community
Our attorneys believe in community involvement and professional leadership. Through our many community and professional activities, we seek to enhance the well-being of many. We aim to help our many neighbors, one at a time.
Honors And
Awards